Most people agree that plane tickets and hotel nights are generally the most expensive components of a trip or vacation. But what if there was a way to reduce or eliminate the cost of such flights or hotels?
Too good to be true, I hear you say.
However, I'm here to tell you that it is indeed possible to get cheap flights and free hotel nights using points and miles from different travel reward programs. I've personally been able to save hundreds of dollars on such travel expenses by using various points and miles reward programs.
Although, it can be daunting and confusing at first for novices to enter the world of points and miles. Beginners usually have some of the following questions:
How do I start collecting reward points/miles?
Which reward program should I sign up with?
How many points do I need for a redemption?
Which credit card should I sign up for to receive bonus points?
Well, in the following beginners series, I hope to clarify some of these questions and provide you a road map to help achieve your travel dreams through the following steps.
1) Determine your travel goals.
There are some important questions to ask yourself to begin the process. Do you want to visit Hawaii, Disneyland, Paris or Mexico? Will you be traveling alone or with others? Would you rather fly in economy or business class? Having a detailed vision of your trip will help to clarify which methods and direction to take in the following steps
2) Establish how many points are needed for your trip.
There are many different types of reward programs but the main categories for travel would be airline and hotel programs. Each requires a different amount of points for a redemption so it's necessary to study and learn their respective award charts.
For Canadians, the most practical and beneficial airline reward program would be Air Canada's Aeroplan.
Aeroplan allows you to book travel on any Air Canada domestic or international flight but also on almost any of Air Canada's 28 Star Alliance international airline partners. I've provided a brief summary of Aeroplan's award chart round-trip from Canada below.
Aeroplan miles (round trip) from Canada to:
Economy
Business
Short haul (neighbouring province or state)
– Canada & Continental USA
15,000
30,000
Long haul – Canada & Continental USA
25,000
50,000
Hawaii
45,000
80,000
Mexico
40,000
60,000
Caribbean & Central America
40,000
60,000
Northern South America
50,000
75,000
Southern South America
60,000
110,000
Europe 1 (e.g., UK, France, Spain)
60,000
110,000
Europe 2 (e.g., Poland, Greece, Turkey)
75,000
115,000
Asia 1 (e.g., China, Japan, South Korea)
75,000
150,000
Asia 2 (e.g.,Thailand, Vietnam, Singapore)
90,000
155,000
Middle East & North Africa
80,000
165,000
Indian Subcontinent
100,000
150,000
East, West & South Africa
100,000
150,000
Australia, New Zealand & South Pacific
90,000
160,000
If you want to view the entire Aeroplan award chart as well as definitions of regions and countries, please click here.
As for hotel reward programs, there are many to choose from but overall, the best one for Canadians would be Marriott Bonvoy for the following reasons:
Marriott has over 6,700 properties world wide in 130 countries with some notable brands like Westin, Courtyard and Ritz Carlton.
It's easy to accumulate points with their co-branded Amex Marriott Bonvoy credit card which provides a sign up bonus of 50,000 points!
The ability to transfer your points to over 40 different airline partners including Aeroplan!
The Marriott Bonvoy reward chart is based on 8 categories ranging from 7,500 to 85,000 points/night with each hotel being assigned to a particular category. Marriott introduced off peak and peak pricing in September 2019 so the number of points/night will vary for each hotel depending on the time of year.
These are just some of the examples of flight and hotel award charts available to Canadians but you'll have to do some research to determine with airlines and hotels fit with your travel goals.
3) Sign up to reward programs
Once you've decided which reward programs are best for your travel goals, it's now time to sign up for free. Here are some of the reward programs Canadians should consider:
4) Track your reward accounts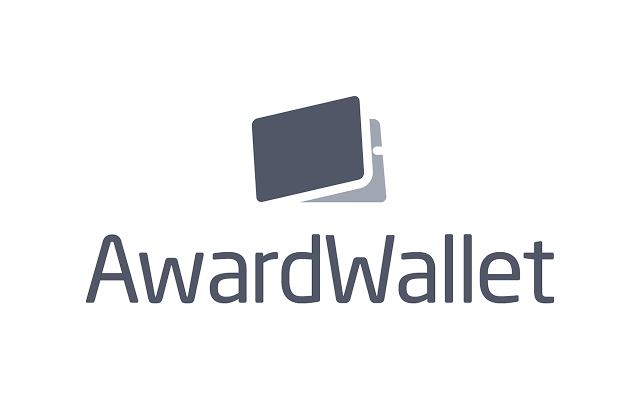 It can be challenging keeping track of all the reward accounts you've just created. So, I recommend using Award Wallet, a handy free website and mobile app that allows you to manage in one place all your reward programs. It allows you to keep track of the balance and expiry date of over 600 loyalty programs! Award Wallet makes it easy to see how many reward points or miles you're accumulating on the road towards your travel goals.
5) Start earning reward points or miles
The easiest and most straightforward way to earning rewards points is to add your reward account number every time you make a flight or hotel booking (e.g., enter your Aeroplan number if you fly with Air Canada). But there are other ways of earning points that don't involve flying or staying in hotels.
For example, online shopping portals allow you to earn miles or points with every purchase you make with select retailers.
For Canadians collecting Aeroplan miles, consider going through the Aeroplan eStore before your next online purchase. This online shopping portal lets you earn 1 Aeroplan Mile for every dollar you spend (sometimes more during promos) with over 170 retailers! Just sign in with your Aeroplan number and last name, click on your chosen retailer and this will open a new tab. Proceed with your purchase as normal and within 6-8 weeks, you will receive the bonus miles in your account.
Another way to earn points or miles is through online survey websites where you answer survey questions about various topics and usually take between 10-25 minutes.
For example, Asking Canadians allows you to earn some Aeroplan miles with every online survey that you complete. In the span of a year, I was able to collect about 4,800 miles with Asking Canadians! They email surveys several times a month with each email indicating how many miles you'll earn and the approximate length of time to complete the survey. But even if you don't qualify for the survey, you will still be awarded 5 Aeroplan miles which helps to keep your account active.
These are some of the introductory methods to earn rewards points or miles that anyone can accomplish. Although, keep in mind that they only provide a fraction of the reward points that can be earned through credit cards which I'll cover in the following article.
Summary
Using reward points and miles are fantastic way to save money on flights and hotels. To recap, here are the steps any beginner can take to achieve their travel dreams.
Determine your travel goals
Establish how many points are needed for your trip
Sign up to reward programs
Track your reward accounts
Start earning reward points and miles
Stay tuned for the next part of this beginner's series to learn about how to boost your points earning potential with credit card sign up bonuses!